Flexible Operational Leases Help Manufacturers Scale in North America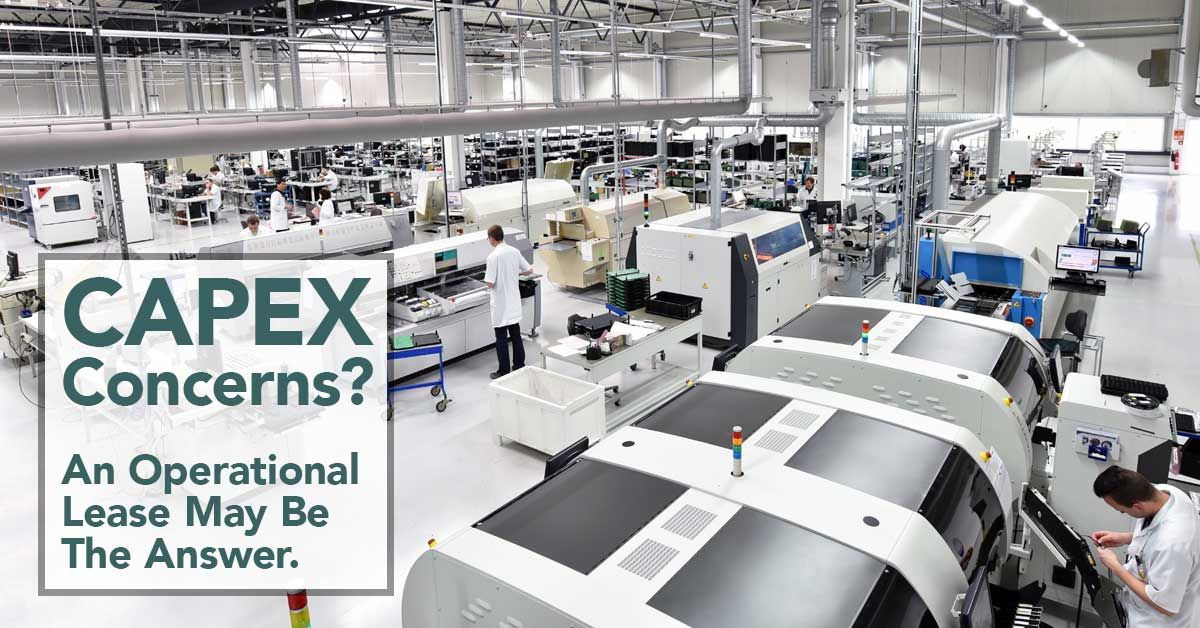 Current worldwide challenges are forcing North American manufacturers to re-analyze supply chains for mission critical IC components—to ensure reliable delivery, quality and protection of intellectual property. Developing self-reliant and scalable manufacturing within North America is more important today than ever with large scale shifts in the manufacturing eco-system. 
So how do semiconductor manufacturers meet demand while keeping CAPEX down?
Operational equipment leases support many forms of manufacturing demand, especially "bridge" and "burst" capacity.
Burst Capacity
Operational equipment leases are an extremely cost-effective option for manufacturers looking to capture 3 to 6 months of additional business from a key market segment. Purchasing equipment to take advantage of such short revenue visibility imposes unnecessary risks.
Instead of investing significant CAPEX in the semiconductor equipment needed to capture short term "burst" capacity, an operational lease enables manufacturers to acquire the right equipment at a fraction of the purchase cost without the commitment of owning the equipment.
Bridge Capacity
For manufacturers that are looking to ramp up and duplicate capacity in a different region of the world, both capital and equipment are required. If they are unable to acquire OEM equipment in a timely manner, a bridge capacity model is ideal. 
The bridge capacity model combines the benefits of an operational lease with a mix of new and refurbished equipment. The combination of new and refurbished tools reduces lead times and the financial burden while scaling up a manufacturing operation.
These short-term operational equipment leases provide much needed capacity and eliminate the risk of CAPEX exposure. At the end of a bridge or burst capacity lease, the manufacturer controls what happens to the leased assets. There are three options:
Extend the lease – keep supporting a short-term need
Buy the equipment – capitalize the equipment when demand becomes long term
Return the equipment – return assets after meeting revenue targets
These options provide manufacturers with the widest degree of flexibility at the end of the lease, and allows them to align their next investment decision with their annual operating plan.
CMTec works with Somerset ATE Solutions to bring these flexible operational leases to North American manufacturers, so they can acquire the equipment they need–either temporarily or permanently. Leases are available for a range of semiconductor equipment refurbished to factory specifications. All equipment is warranted, and expert support is readily available.